郎中: Vinegar 醋
In Langzhong, 保宁醋 (Baoning Vinegar) (also called 保健醋 Health Care Vinegar) is very, very famous ... Baoning was another name for 阆中 Lángzhōng used during the Yuan and Ming dynasties. Baoning vinegar functions as a drink, as well as a seasoning. Apparently, at the dinner table, each place setting has two cups, one for liquor and the other for Baoning vinegar.
People drink Baoning vinegar as a beverage, tea, and even medicine because it is supposed to taste good and contains over 60 elements of traditional Chinese medicine, and 18 kinds of amino acids and trace elements needed by the human body.
On our first night, I very foolishly wanted to try the 保健醋 and they brought us a bottle. It tasted ok, although its smell was very strong.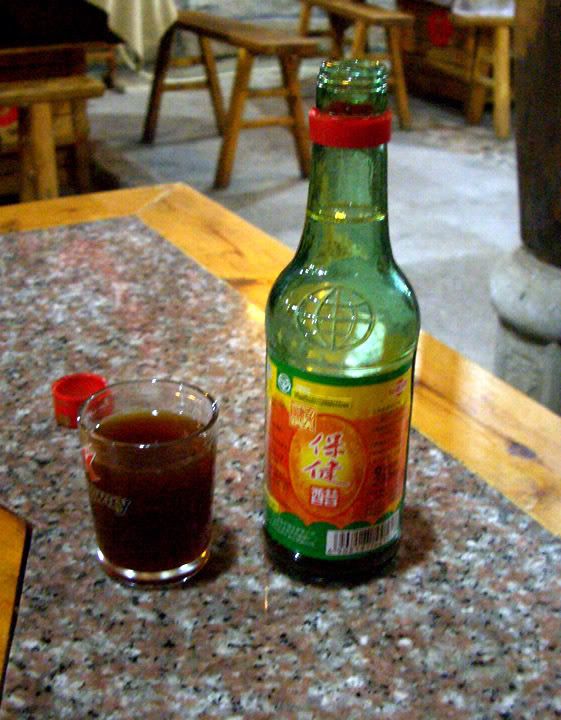 I drank almost a glass. Dan drank a full glass. Luckily we got back to our room in time before I threw up very violently. I almost threw up on Dan! It was a very close call. My tummy really did not like the vinegar. Ironically, Dan was fine!!?!?
Vinegar was everywhere in the town as a reminder of my failure.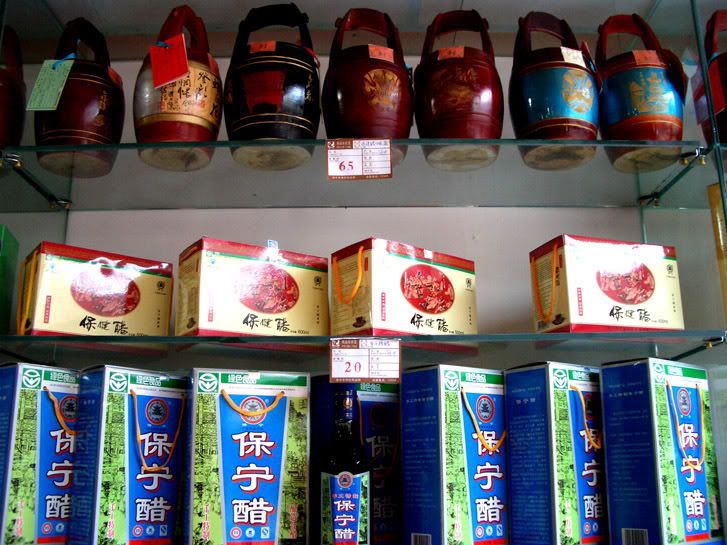 By the side of the road as cool drinks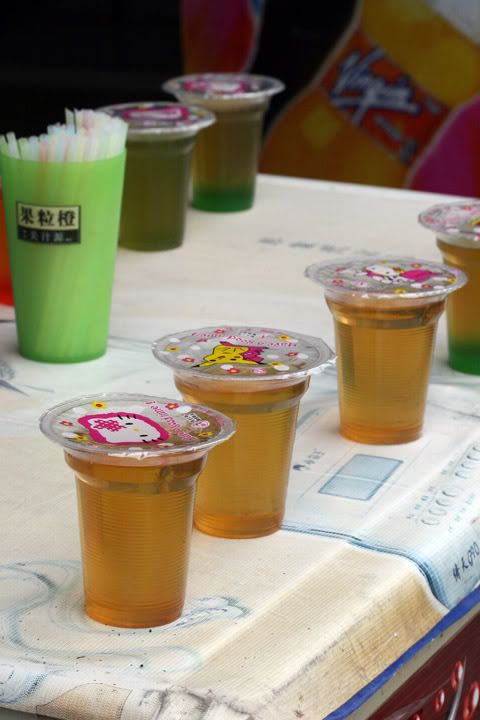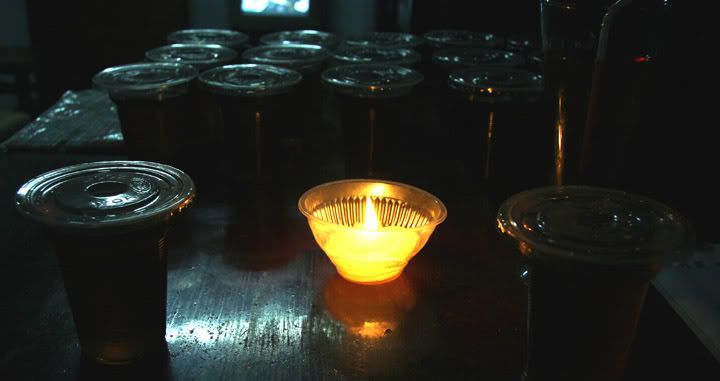 In quirky little 醋吧 (Cu Ba) "Vinegar Bars"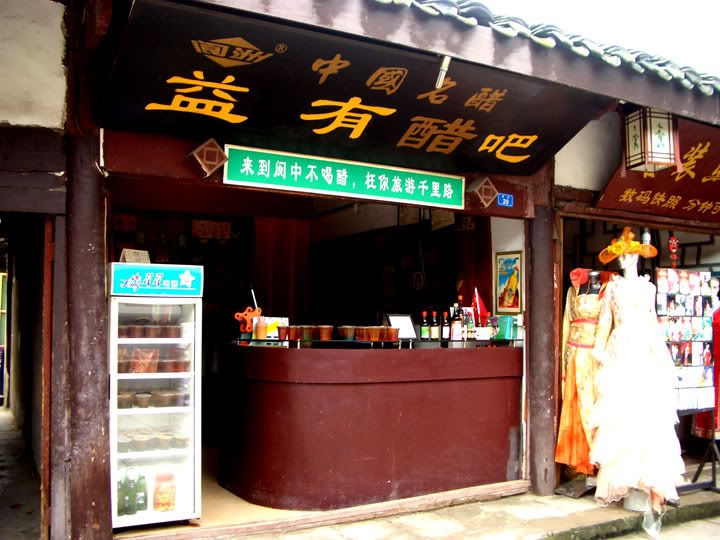 We visited this vinegar bar on our second day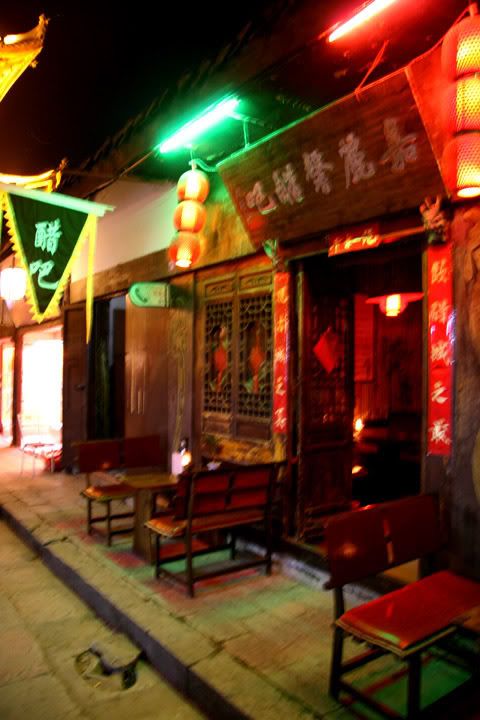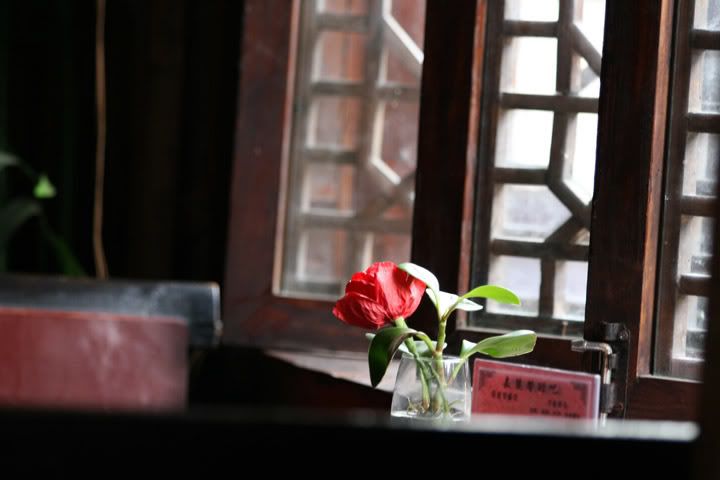 Dan ordered a vinegar drink with honey and peach juice. Again, he was fine!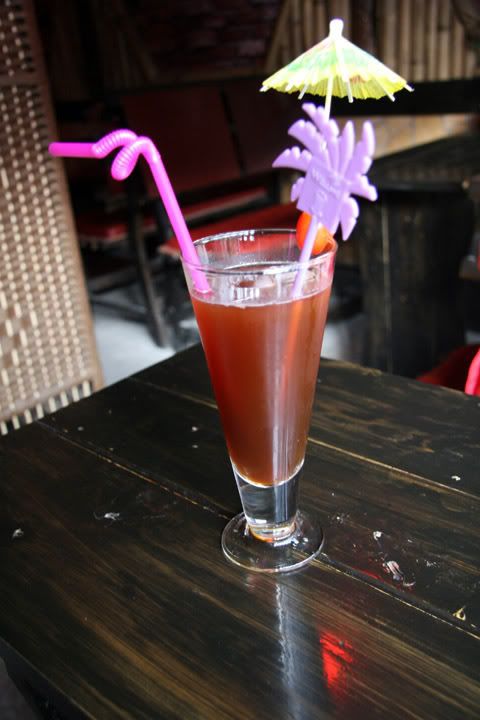 I had a delicious coffee and we lingered there for some hours. I was reading and Dan was taking random photos out the window. The staff didn't seem to mind at all that we were sitting there for so long.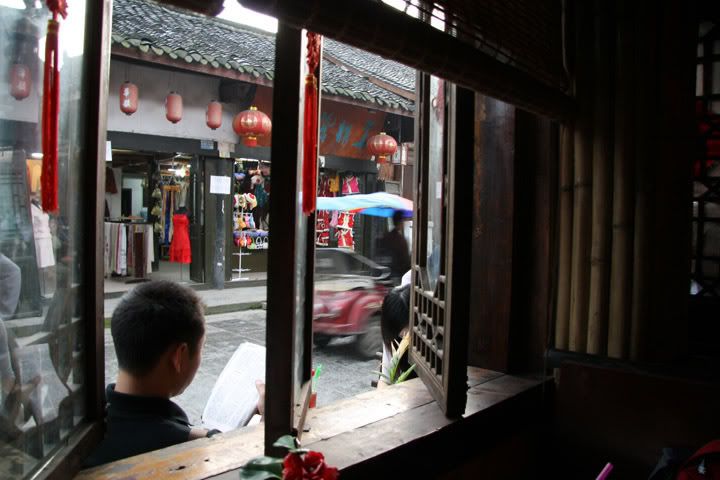 A more bizarre experience. On our first day, we went for a "vinegar foot soak", in which you sit there with your feet in hot vinegar until the liquid cools ...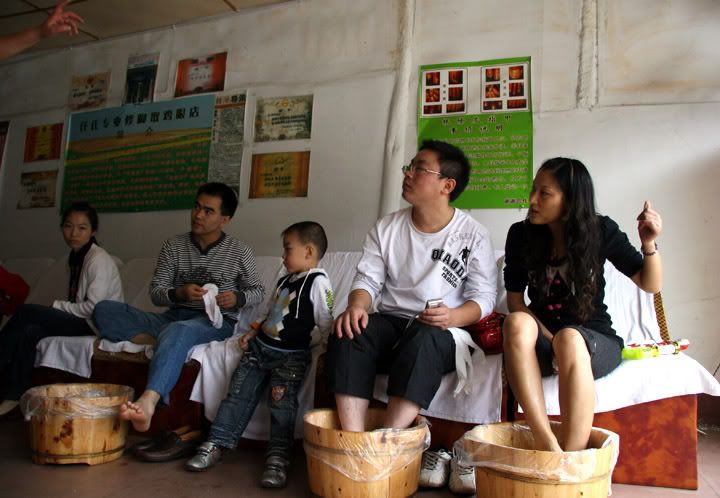 My paws in vinegar ...

Dan's feet in vinegar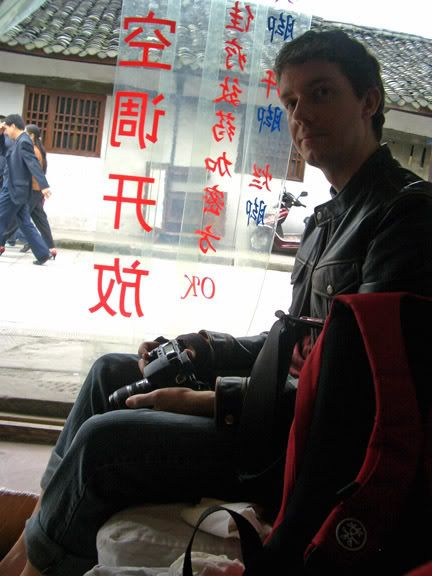 Let us pray that they don't turn it into the drinking vinegar ;)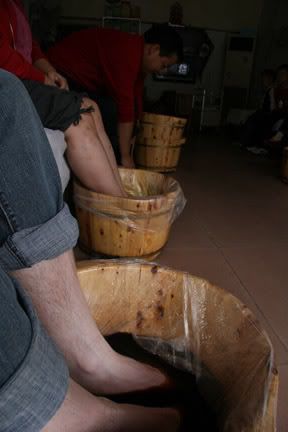 The vinegar foot soak was then followed by a footrub